creating brand identities that stand out
We fuse creativity, research and years of experience to develop tailored brand identity design solutions for your business. We work together to craft a consistent brand through multiple touch points to help you stand out amongst your competitors.
Our expert creative team bring together your branding by exploring your logo design and how it works with your brand identity through art direction, tone of voice and personality. Your brand image along with its positioning will help resonate with your target audience and gain you traction in your industry. A strong brand design created by Visarc, will ensure it is strong, yet adaptable to develop as your business grows.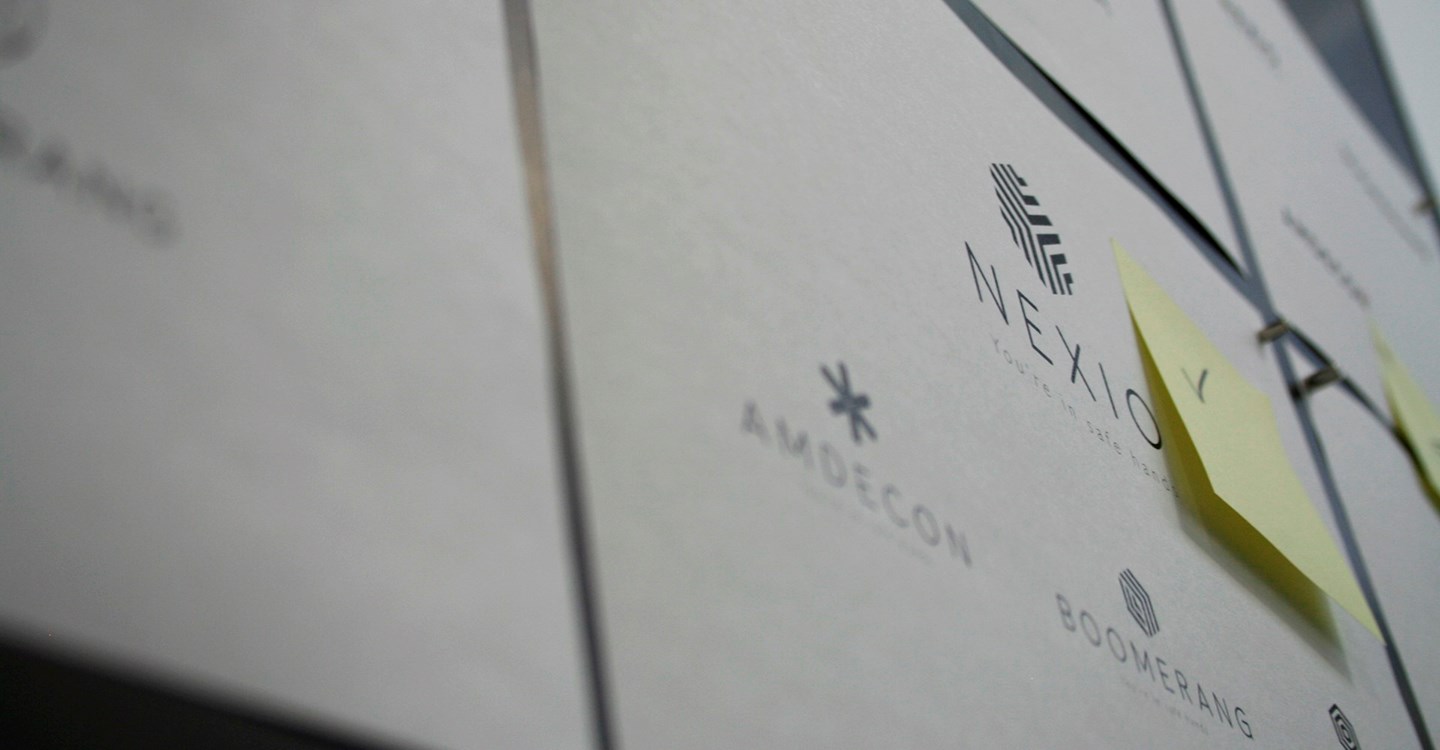 logo design and brand creation
Competitor analysis and industry research
Logo creation
Identity design development
Creation of a unified brand image
The pivotal point of your brand's identity is your brand logo. It's the visual device that will become the recognisable icon that is associated with you and your product or service. Our designers work through a solid brand research and discovery phase ensuring we understand the market, the competition and your strengths in the market place, helping to form the brand values we work around. This creative process will enable our designers to communicate your brand story in a compelling way so that your brand gets noticed for all the right reasons. By then working through varying details of your identity we will work towards the creation of your entire brand by generating your brand guidelines.
achieving 360º consistency with brand guidelines
Creation of brand guidelines
Brand roll out
Brand consistency assured with Visarc as brand guardians
Brand guidelines are fundamental to maintaining a recognisable brand and to ensuring there is buy in across an organisation and all partner touch-points so that everyone knows exactly what the brand is, what it stands for and how to apply it across all communications.
We are experts in distilling the complexity of a brand, its positioning, tone of voice, visual identity and messaging into a definitive set of guidelines that will become your corporate identity guidelines. A 'go to' document that helps bring your brand to life effectively to ensure cohesion and consistency.
It's also reassuring to know that many of our clients trust us as their brand guardians. We are responsible for ensuring consistency at a global level across an integrated landscape – proving we know how to implement, manage and monitor a successful brand.
brand implementation and campaigns
Implementation of your brand through multiple outputs
Omni-channel brand campaigns to gain traction and awareness
Campaign planning
Through our years of experience and market knowledge, our teams at Visarc understand how much power a brand holds for a company and how much effort has gone into creating your brand identity. Our creative team can take your brand guidelines and implement them in many ways whilst still adhering to the guiding principles.  A good set of guidelines should be just that, a place to start from and to grow from. We can then adapt your brand to many different media types and executions including websites, print advertising, digital banners, direct mail, email campaigns and video.
Or you might have your brand design up and running, but maybe you can't get through the crowds and have your voice heard. We can help develop and create targeted brand campaigns that reach your audience in the best way possible, getting you the momentum you deserve.
rebranding and brand refreshes
Rebranding to keep your brand up to date
Updating your brand to adapt for company growth
Responding to changes in your market place
Brand development
Your existing brand identity may just need a refresh, or your identity needs to evolve to a changing market or to adapt to company growth. We will take a look at how you are positioned within your specific industry and help develop your brand to ensure it is realigned for success. From subtle tweaks to starting again, we work collectively with you to bring change and a new perspective that is both inspiring and commercially successful.