new car launch campaign for SsangYong Motors UK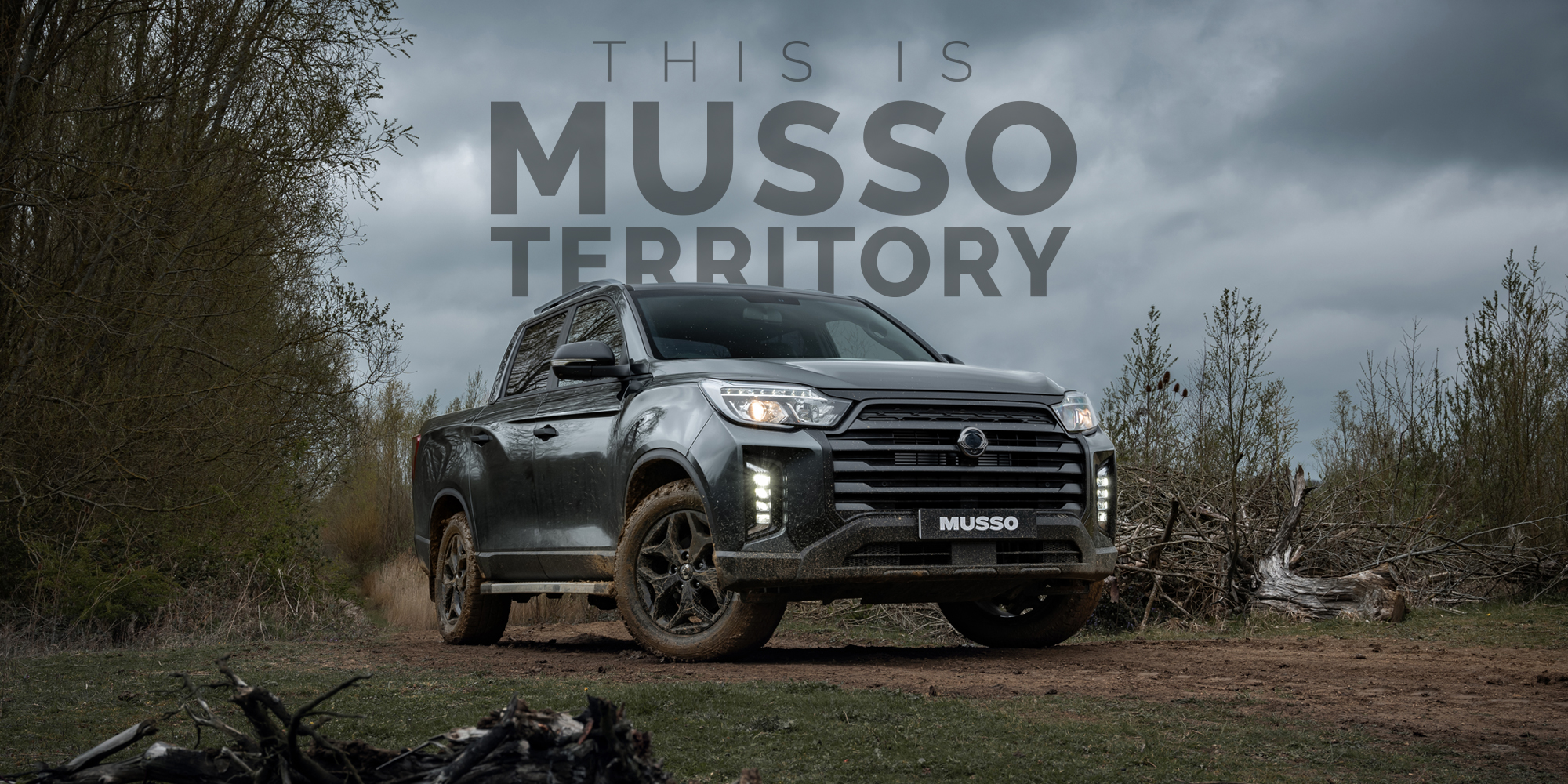 "This is Musso Territory" campaign showcases revised pickup's capabilities
SsangYong is a Korean vehicle manufacturer best known for its range of award-winning durable SUVs, 4x4s and crossovers. We are SsangYong Motor's dedicated automotive marketing agency in the UK and have been involved in marketing the brand's Musso pickup for a number of years.  
Following the successful launch of the New Musso in September 2021, with the Own Your Territory messaging, Visarc was tasked with taking this a stage further for the facelifted version.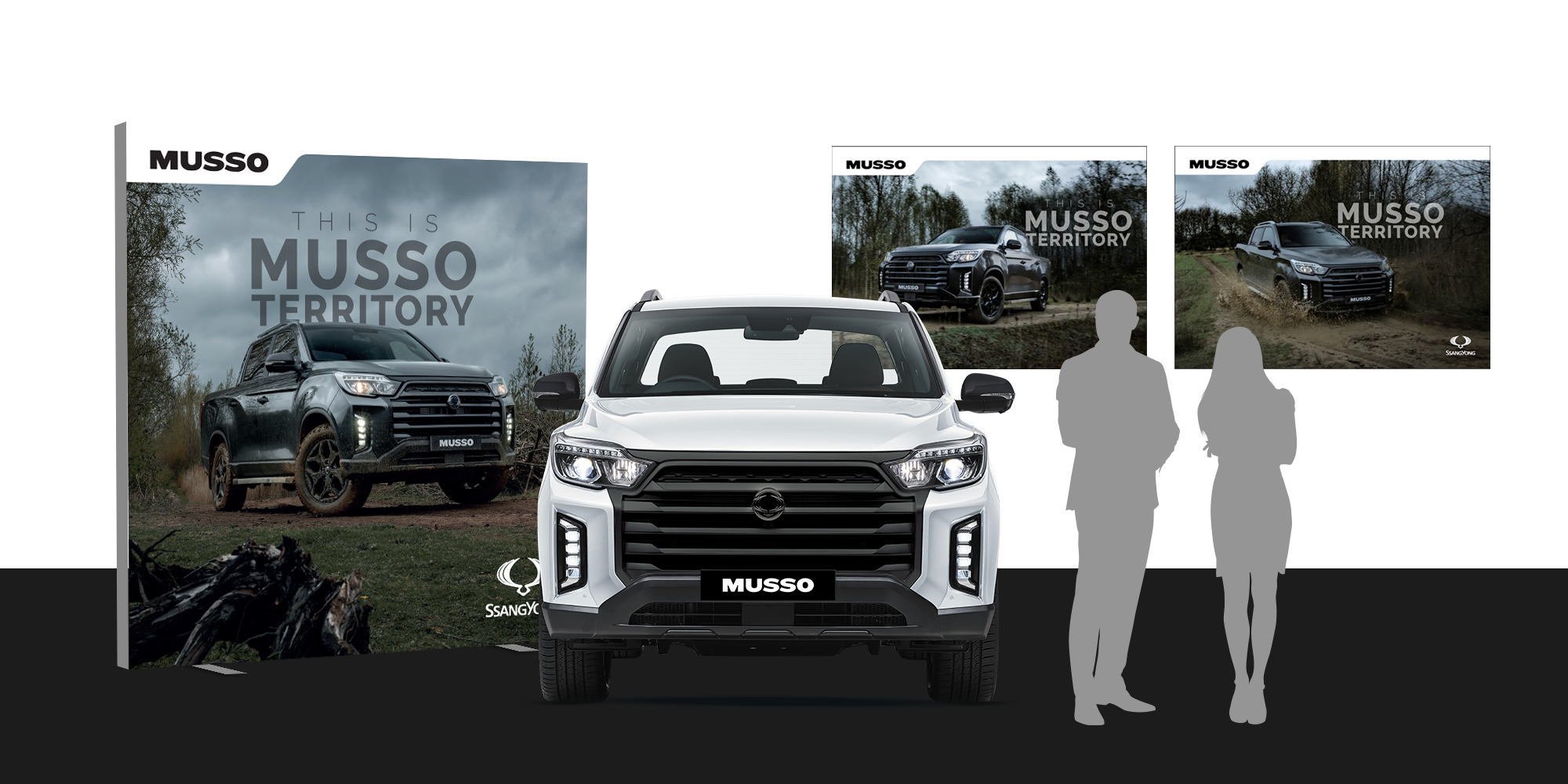 approach
The target audience for the Musso model range includes people working in the construction, agricultural, and equestrian industries. However, anybody looking for a tough commercial vehicle able to tow 3.5 tonnes and carry 1140kg on the flatbed whilst cocooning its passengers in comfort and style is likely to consider the Musso. With that in mind our team scouted a range of locations to capture the trucks doing what they do best: hauling loads, effortlessly, comfortably, and reliably.  
Eventually the project team settled on the Cotswolds; the area is characterised by attractive small towns and villages built of the underlying golden yellow Cotswold stone. Not far from the offices of SsangYong, the Cotswold Area of Outstanding Natural Beauty provided a range of stunning backdrops to showcase this handsome looking pickup. 
From quarry to lake, and all manner of off-road courses; all the locations came together brilliantly, allowing us to experiment with and test the vehicle's maximum load capacity.
As an integrated automotive marketing agency, we enjoy all new model launches, but this one was particularly special for Visarc. The Musso campaign marked a change in creative direction for SsangYong, moving away from formulaic execution to a more dynamic - yet still consistent – approach. Our team greatly enjoyed this new-found creative freedom, and I think the results speak for themselves.
andy redman, head of creative at Visarc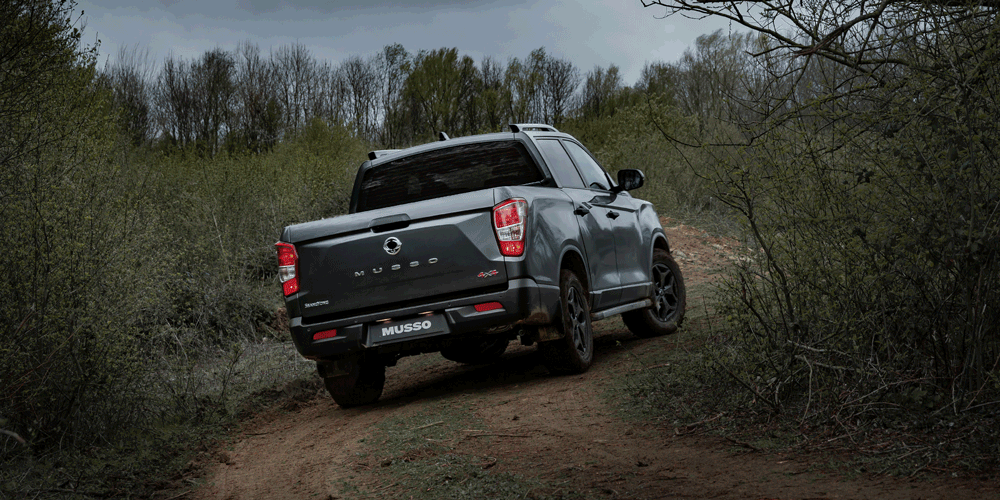 795,000
Views of the campaign video
400
Increase in leads during the first month of activity
Figures are from the previous years' launch campaign
challenge
SsangYong is a well-established vehicle manufacturer that first entered the UK market in 1994 and has carved out a niche focusing exclusively on SUVs, 4x4s and crossovers. Over the years the brand has seen increasing levels of competition in these categories, so it is vital that any new campaign activity creates real impact and clearly communicates what makes SsangYong and its products unique. The Musso's value proposition centres around its load carrying capability, towing capacity, surefootedness, and power, much like its Rhino namesake. The revised frontend of the pickup with its more chiselled styling further underscores its purpose, and it was our belief that we should use this to our advantage. 
In years gone by we have been somewhat limited in what we could do for the brand due to a limited number of assets supplied by the company's Head Office. With our role supporting SsangYong expanding to incorporate photographic agency services, we now have far more scope to create campaigns that resonate with the UK market and achieve cut-through.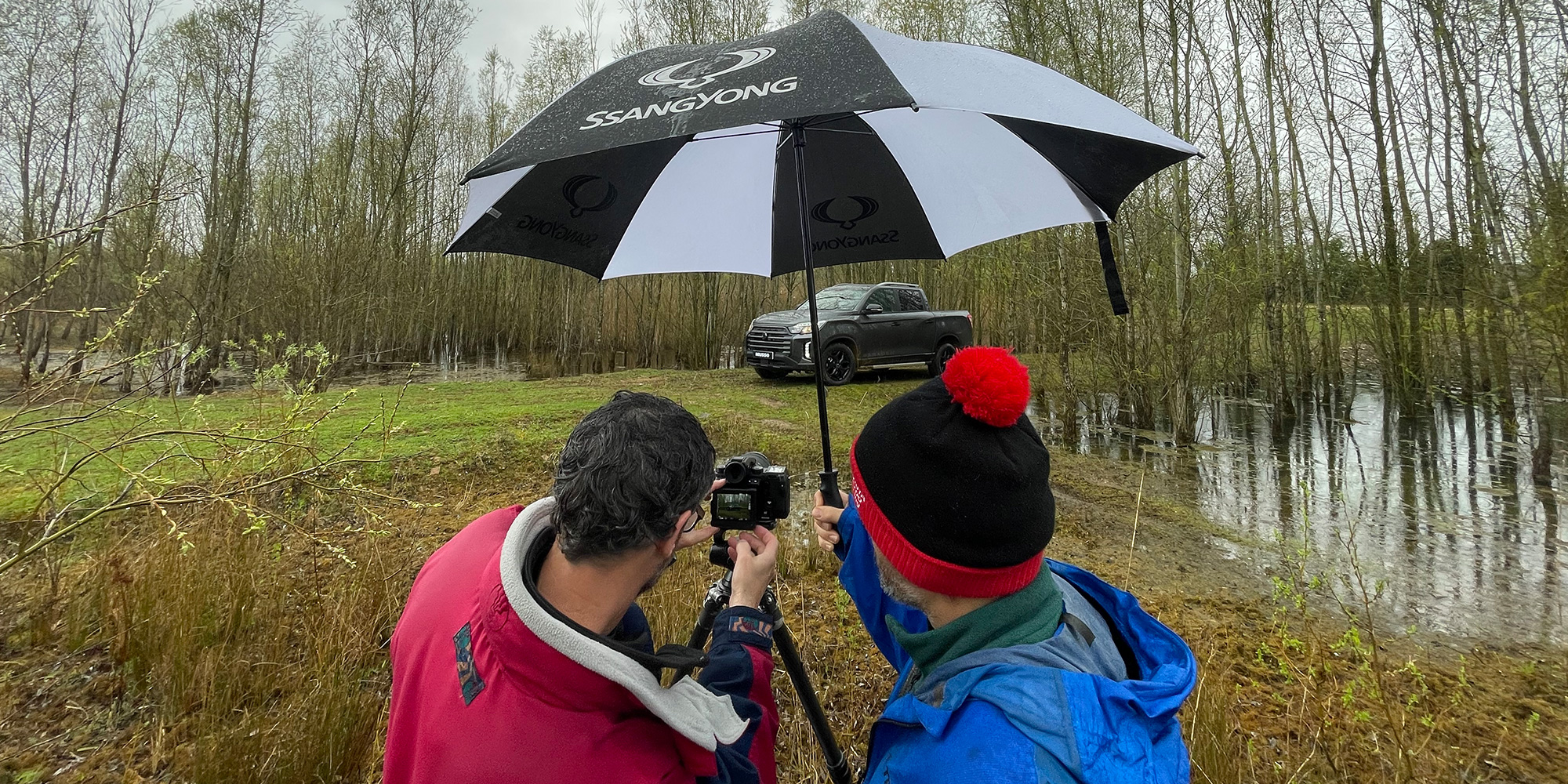 results
After 3 intense days on location in the Cotswolds our project team had captured all the photography needed to produce the following assets:  
Brochure 

 

In store POS 

 

Social Media including platform headings 

 

Email signatures 

 

HTML email 

 

PR Photography 

 

Website updates

 
The Musso has always been a great looking truck, but the revised styling adds drama and impact to its appeal. 
The ladder-style grille and projection headlamps flanked by triple stacked LED fog lamps gives the Musso maximum road presence. This shines through in the assets created which show both the standard and long wheelbase versions in their natural habitats. After spending 3 days with the Musso, it is clear that Musso is engineered to go wherever it's needed and do whatever needs doing. It is most at home right here, this is Musso territory.
andrew ockenden, senior account director at Visarc
get in touch with us and discuss your next project