an ambitious web development project for global food producer with Umbraco Cloud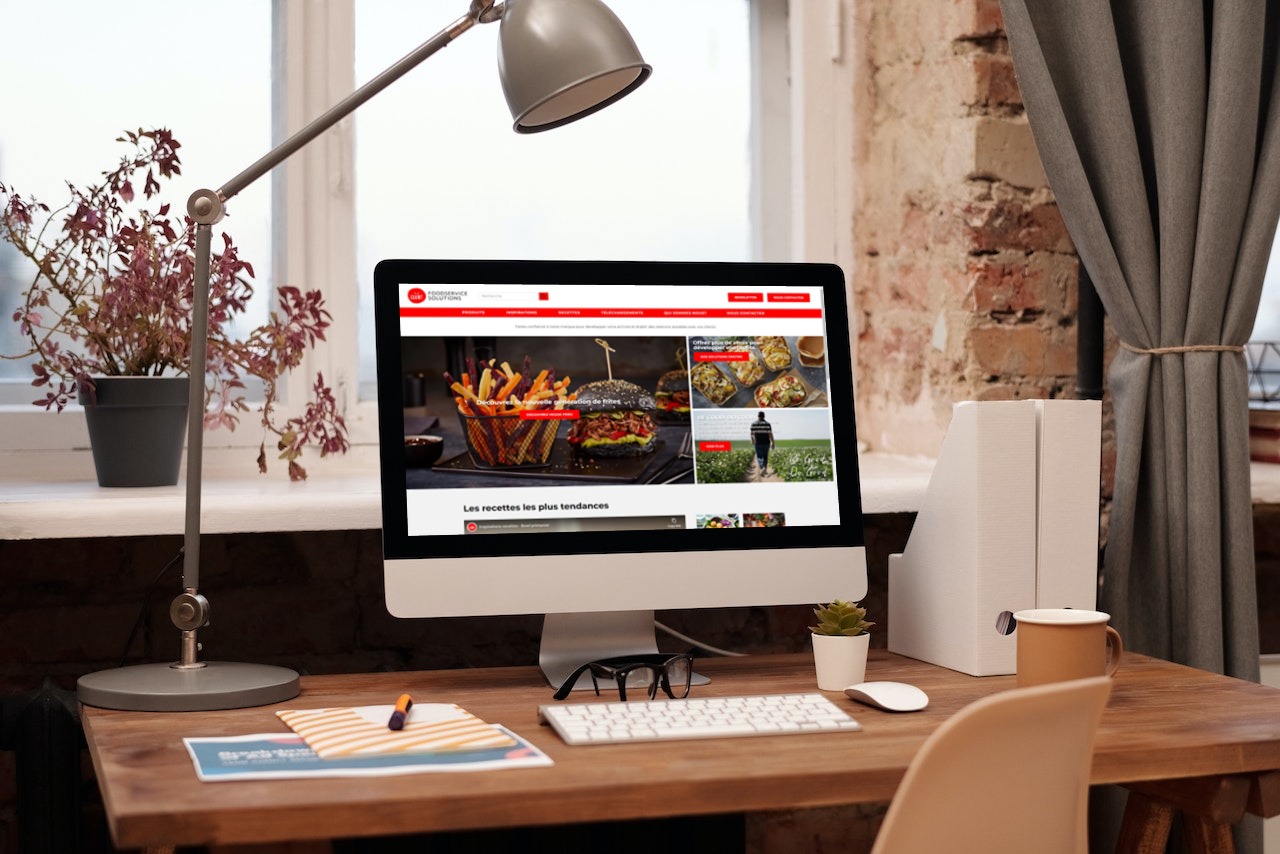 Our client operates multiple companies and brands globally, selling its ranges in over 160 countries via both consumer retail channels and direct to businesses such as restaurants.
Due to its expertise in enterprise web development and Umbraco Gold Partner status, Visarc was selected by the brand to provide Umbraco Cloud consulting services. Our team was tasked with supporting the business to deliver an ambitious web development project that would see 23 standalone foodservice websites consolidated into one multi-market Umbraco Cloud powered property, divided into regionally targeted and translated subdirectories/portals.
The project aimed to reduce complexity of managing brand changes across multiple international markets, it also sought to enable consistent content production workflows using Umbraco's highly customisable back office.
47
web analytics properties created and migrated
challenge
Re-platforming multiple websites: The client had 23 standalone websites representing their foodservice businesses, operating on a range technology stacks. The primary challenge was to re-platform all of these sites onto a unified CMS, enabling efficient content management and updates.
Hosting environment: setting up a new Umbraco Cloud environment demanded technical expertise and precision. It was crucial to ensure a stable and scalable hosting infrastructure to support the various foodservice websites with a desire to expand the service to other sites in the future.
Collaboration: The client has its own web development and devops teams, who were responsible for different aspects of the re-platforming process. Seamless collaboration and communication were essential to ensure the project's success. Visarc coordinated the process between the clients different teams to ensure deadlines were met throughout the project.
Web analytics and data governance: during the migration to the new CMS, Visarc identified gaps in the implementation of the brands consent management platform and its tag Management platform. The challenge was to migrate all existing martech provider tags to the multi-market website whilst delivering GDPR compliance.
Our client came to us with a clear remit, to guide them through the process of migrating multiple websites to a single Umbraco Cloud hosted website. We specified and built out the environment and handled knowledge transfer throughout the rollout of the initial soft-launches. The project ran smoothly, a testament to the knowledge of our consulting developers and the responsiveness of both the clients team and that of Umbraco. We expect to see more of our large clients moving to Umbraco Cloud over the coming year or two so they can capitalise on features such as its global CDN and automated security updates/hardening. These core capabilities complement the more advanced services we supply as a full service agency. From bespoke software development and design, through to integrations with third party systems and internal legacy applications.
tom grocott, client services director at Visarc
our approach
Our team of experts began by conducting thorough consultations with key stakeholders on the client side. Understanding the requirements of each foodservice website was necessary to design an effective re-platforming strategy.
Umbraco Cloud Professional implementation: leveraging our Umbraco experience and knowledge, we set up the new Umbraco Cloud Professional environment. This included configuring the CMS and preparing it for the subsequent site migrations.
Hosting environment setup: to ensure the hosting environment was fit for purpose both now and in future we forecast traffic volumes and accounted for future requirements such as connectivity to a product information management (PIM) platform.
Collaboration and support: our team fostered a close working relationship with the client's web development teams. We provided continuous guidance and support, ensuring the development and migration process ran smoothly.
Web analytics and data governance: we took proactive measures to optimise individual tag manager instance for each market. This gave the brand control over its websites data ensuring that changes affecting web pages in in one market, had no impact on web pages for another, restricting access to data and improving governance. Our Digital Marketing team successfully migrated all 23 standalone website analytics properties to the new structure. A global web analytics account was also set up giving an overall view of regional performance for the first time. ease of use and learning resource flexibility strong community advanced content management streamlined deployment in the cloud automatic TLC certificates
result
The Umbraco Cloud website re-platforming project undertaken by Visarc brought with it significant advantages.
A unified CMS: all foodservice websites were successfully re-platformed onto Umbraco Cloud, providing a unified CMS for seamless content management and consistent user experiences.
Stable hosting environment: the new hosting environment implemented by Visarc ensured enhanced website performance, stability, and scalability, including during peak traffic periods.
Efficient collaboration: close coordination with the client's development teams facilitated a streamlined development process, enabling a timely and on budget project delivery.
Comprehensive web analytics: The client gained comprehensive insights into the performance of their websites, enabling data-driven decision-making.
Cost savings: with all sites re-platformed onto a single Umbraco Cloud solution, the client benefited from no longer having to incur hosting costs for each of the 23 sites, resulting in a significant cost saving. Future developments will financially benefit from the lack of fixed costs.
Control: with 23 sites controlled from a single CMS and hosting solution, the client gained full control over the direction of their sites. From branding to website functionality, all country properties can now be managed centrally.
We have been very happy with our engagement with Visarc, the web development team have been wonderful to work with. Despite the complexities of the project from both a technical and content production perspective, go live happened a week earlier than we were expecting, and (long story short) we had to completely re-engineer our go live process once we realized our DNS vendor couldn't do a few things we thought they could. Visarc came to the rescue with an entirely new plan which was (of course) better all-around anyway and will simplify many things going forward.
manager global eBusiness at a global food producer
get in touch with us and discuss your next project