Visarc delivers Loveashford rebrand and move to Umbraco CMS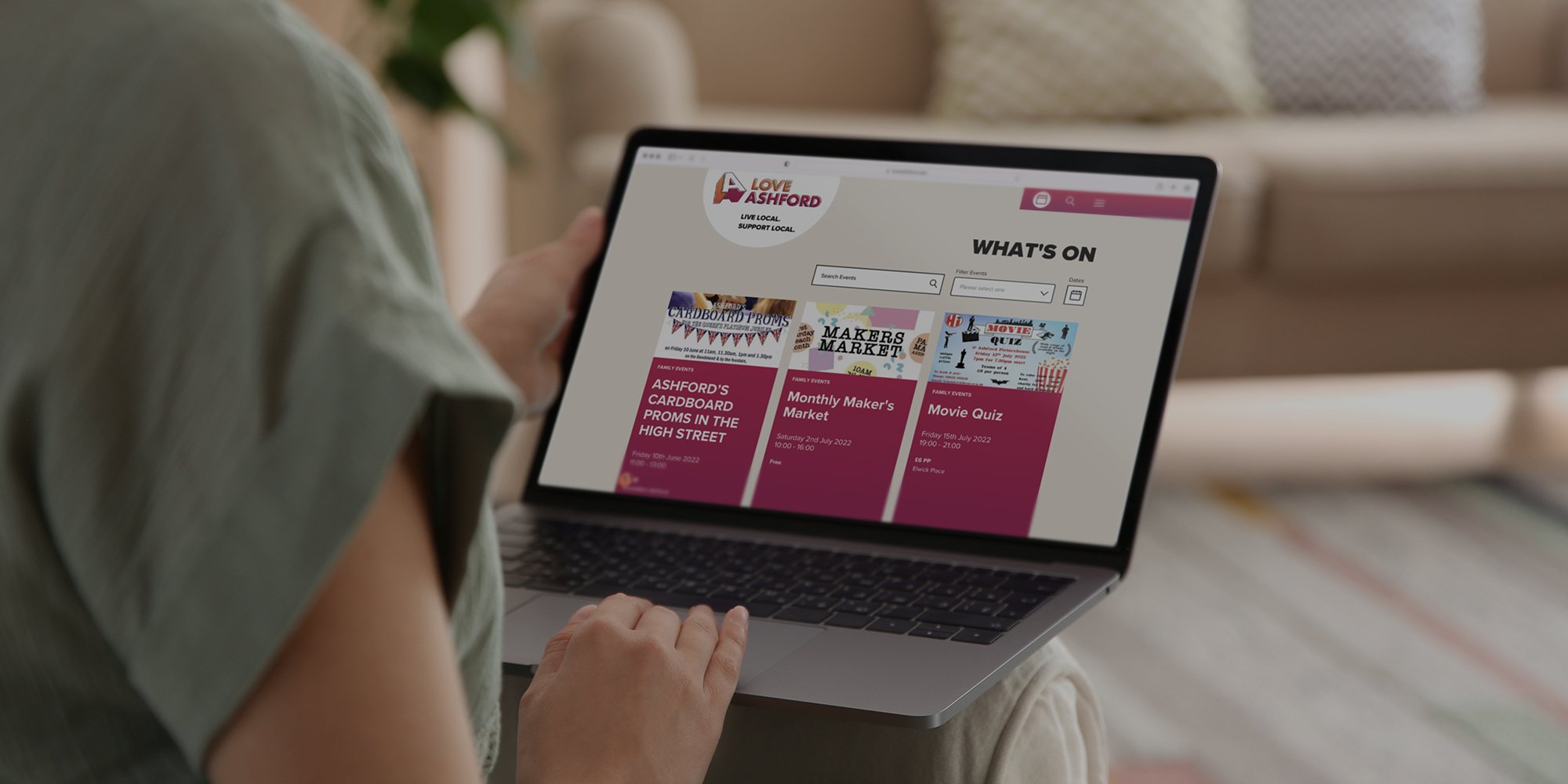 After a competitive tendering process, the Ashford Borough Council selected Visarc to rebrand and re-platform the Loveashford website to the Umbraco content management system (CMS). Ashford Borough Council has been at the forefront of a national drive to reinvigorate the UK's town centres for a decade. The local authority has championed flexible planning policy, partnerships with the private sector and most importantly embracing digital channels to more efficiently serve businesses and residents.  
Loveashford first launched in 2014 to help connect local people with the best deals, events, and shops in Ashford town centre. After 6 years of activity the team behind LoveaAshford felt it was time to revisit both the brand itself and how the website worked.
107
Business profiles synchronised with the Google Maps Places API
13
Point average improvement across performance, accessibility, best practices and SEO reported by Google PageSpeed Insights
5
Increase in total website traffic coming from users located in Ashford
digital high street website to support growth of the local Economy in Ashford
challenge
The original version of the Loveashford website had delivered on its brief of becoming a destination website for content about Ashford town centre. However, the team at Ashford Borough Council felt that it lacked character and did not truly represent the creative and dynamic local community. Beyond the brand itself, the team were finding it a challenge to manage the old website. It lacked an easy to use page builder and bespoke components designed for each section of the website. This made it difficult to differentiate content types such as offers and businesses, whilst also making it challenging to maintain consistency. Finally, the old website did not perform well on mobile devices, a significant problem for platform designed to be accessed on the go.  
The project team at Ashford Borough Council made it clear from the outset that they wanted to be challenged regarding the future direction of the brand and that this needed to translate through to the website, which should not use a generic UI style such as Material Design. The brief was to make the website feel bespoke and different, attempting to resonate with a creative audience that would value the effort it takes to do something differently
andrew ockenden, senior account director at Visarc

The project kicked off with a brand development workshop reviewing audience profiles, local statistics and qualitative research. Various routes were developed with the client eventually selecting a bold Pop Art influenced design intended to work across both digital and offline channels.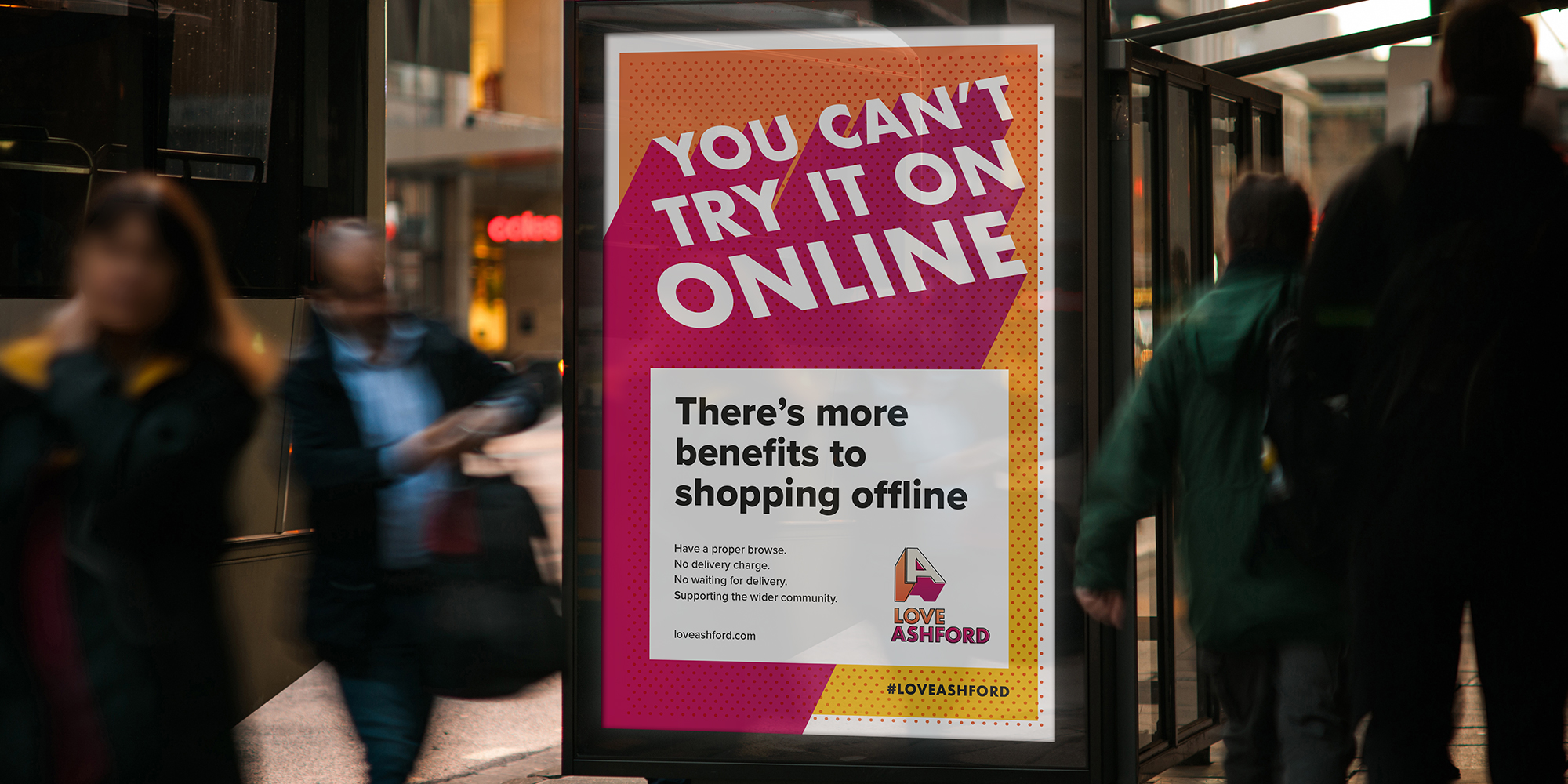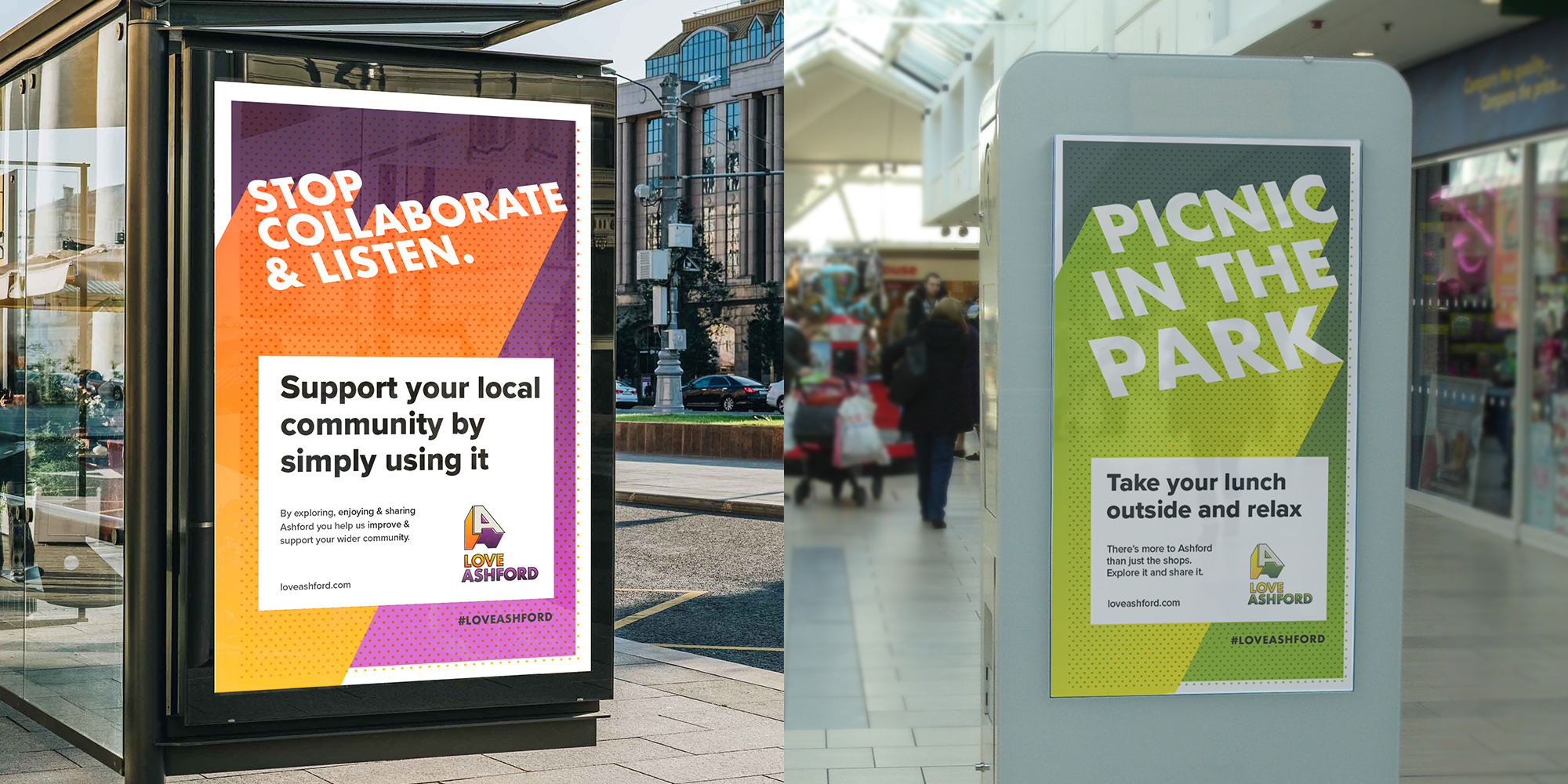 In order to add value as a local destination website, it is key that the directory section is kept up to date and lists all local businesses. The developers in our digital team solved this issue by setting up a regular automated synchronisation between the Loveashford website and the Google Places API, keeping things up to date effortlessly.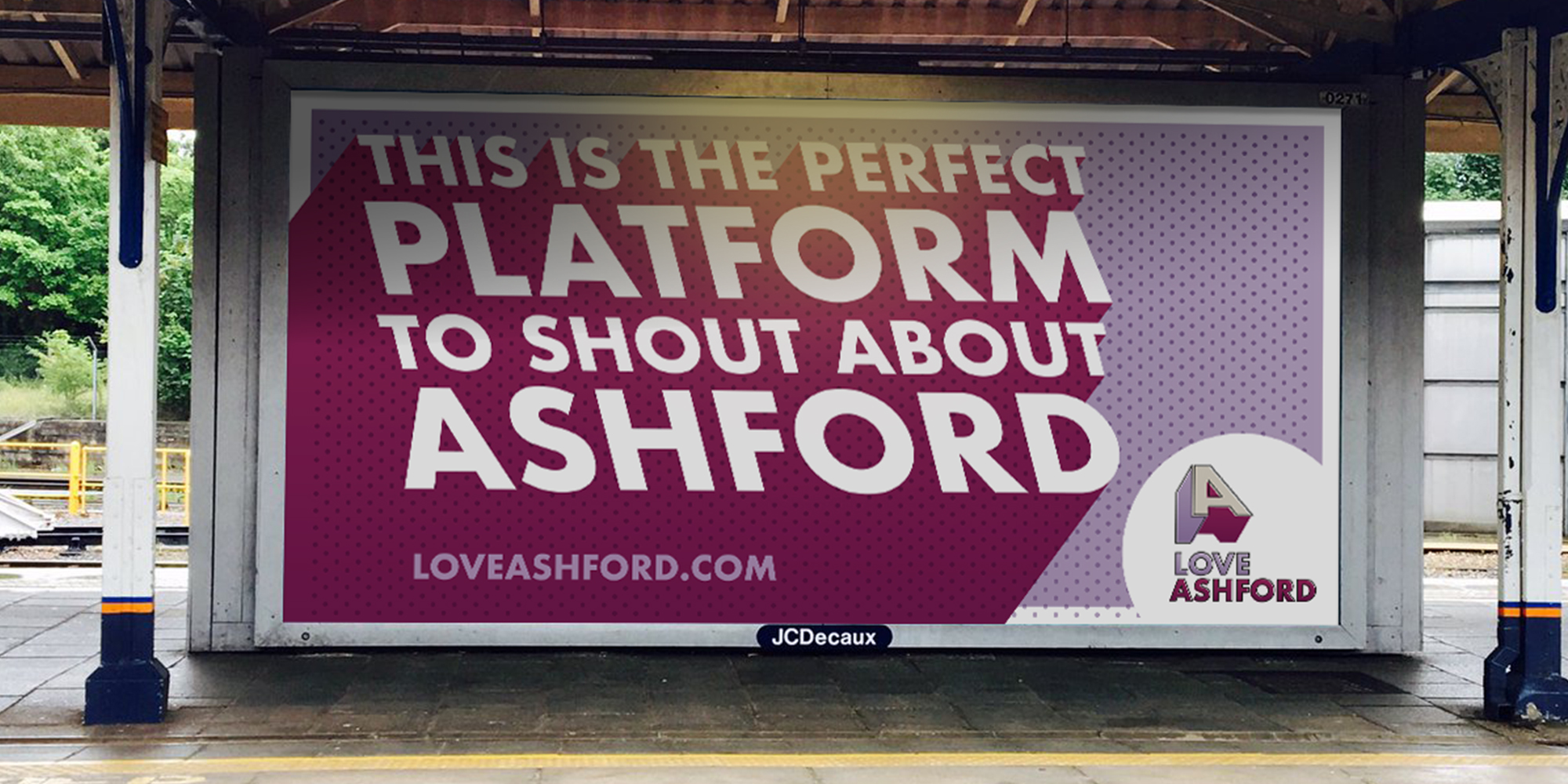 result
The all new Loveashford website went live towards the end of 2021, with the rebrand being extremely well received both internally and externally. Whilst it is still early days, the website is seeing increasing numbers of local users (up over 5% within just 3 months), and those same users are viewing 11.3% more pages. From a technical SEO perspective, despite the website featuring more animations and graphic elements, it is now scoring significantly better across performance, accessibility, best practices and SEO measures reported by Google PageSpeed Insights - up 13 points on average.
The project team at Ashford Borough Council had previous experience using Umbraco for other websites, so the migration to the new platform has been very straightforward.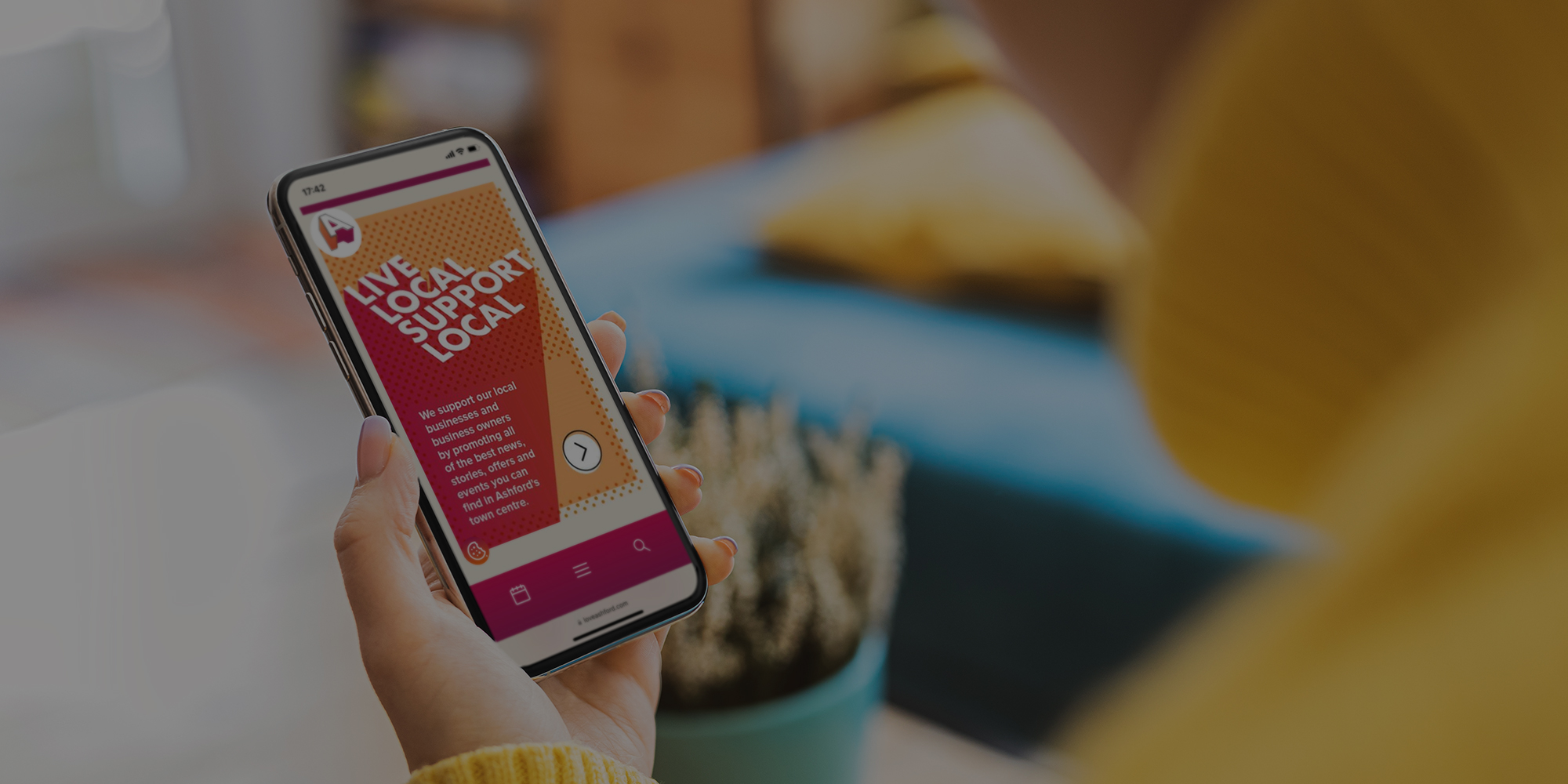 From the initial meeting and design concepts through to the finished website, Visarc made the whole process of rebranding and developing a new site for Loveashford a breeze. They listened to our ideas and used their expertise to develop something that not only gave us the high performing, practical CMS we desperately needed, but also elevated the brand to a level that reflects our growing target audience. Being a local authority, there were several challenges to overcome in the design and build process, but Visarc worked seamlessly with our in-house development team to overcome these. Our account managers were always on hand to answer our questions and provide technical help in the early days of the site launch, and the whole Loveashford team came away with a better understanding and knowledge of web design, brand development and SEO which has been invaluable in helping us to achieve the growth and longevity for the brand that we desire."
leanne benn, senior marketing office, Ashford Borough Council
get in touch with us and discuss your next project