Visarc win best car dealer website award at the AM Awards 2018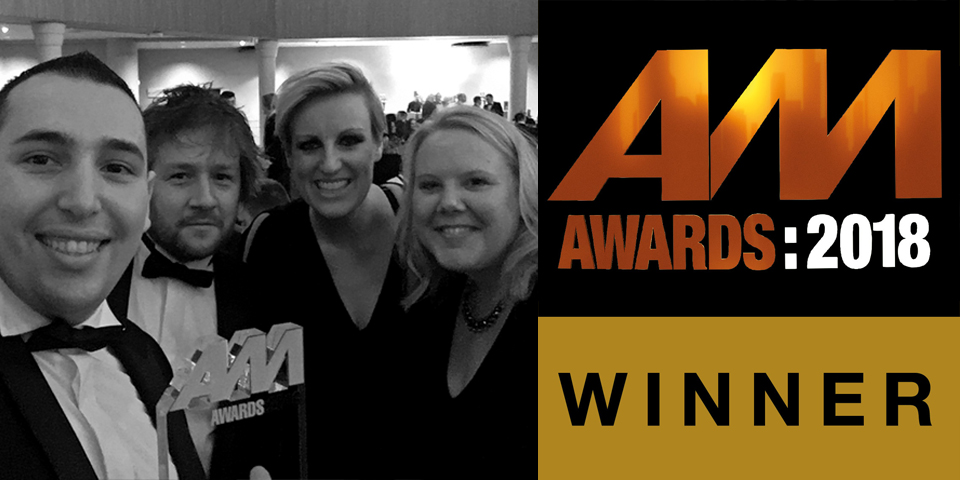 As an agency with a strong track record and pedigree in automotive marketing, we designed and built the bespoke website for Motor Village UK, which has been awarded 'Best Car Dealer Website' at this year's Automotive Management Awards.
The awards recognise the very best in car dealer websites, from web design and user experience through to development quality and online innovation within the automotive sector. The award-winning website is also part of a wider SEO and automotive digital marketing conversion strategy to drive enquiries and lead generation, which was a key aspect of the judging criteria.
The 2018 AM Awards, which took place on Thursday 8th February at the International Convention Centre in Birmingham, acknowledged exemplary performance and quality at the forefront of the industry.
Our brief from Motor Village was to create and maintain a strong online presence with a website backed up by quality traffic-driving activity and transparent reporting as part of an effective automotive marketing strategy.
car dealer website design 
As the site plays a significant role in driving sales enquiries and promoting all elements of the business, there were a number of key drivers behind the project to maximise the car dealer website design treatment. With so many aspects to the Motor Village core proposition, there was a huge design and UX challenge to solve. Crucial to this was making sure all brands are represented clearly and users are given every opportunity to find the desired information across new and used cars, aftersales and fleet.
UX-driven thinking and a user-centred experience were central to our creative process, with careful consideration given to page layout, structure and hierarchy so that the core content is focussed and easy to understand, while navigation is intuitive.
Furthermore, copy was refreshed keeping the user in mind and the focus firmly on quality content, inspirational video and image assets to inspire enquiries and lead generation.
automotive digital marketing
One of the other major goals for the site was to improve SEO performance, so a significant amount of planning went into SEO for the new site, which greatly influenced site structure, architecture and content development.
New and used car enquiries are a fundamental business KPI for the website in terms of lead generation, and the organic and paid search strategy reflects this. The organic search strategy focusses heavily on all localised searches relative to the business, while the paid strategy broadly targets more competitive queries across the used and Fiat markets, where volume is high.
From a business perspective, our core KPI is to report on enquiries data by type, brand and location relative to source. All submitted enquires are captured in the website database, which triggers automatic email alerts to be sent to the relevant Motor Village Sales Contact, so they receive enquiry submissions in real time enabling them to respond quickly. Now the site is live, our focus is on driving optimal performance through a digital marketing programme, so we have a continuous, 'always-on' approach to optimisation and lead generation.
We are delighted to have won the AM award for our work with Motor Village. The website is visually striking and engaging. It offers a modern, bespoke platform for the dealer, while capturing the balance between showing the personality of the dealership and representing the manufacturer brands clearly.
andrew ockenden, senior account director at Visarc


It was a real honour to be recognised at the awards. We live and breathe automotive marketing, but we are particularly excited about this win as it represents a cohesive and integrated approach across UX, design, development and performance, and is reflective of a collaborative team effort. We are equally delighted with the traffic increases driven by SEO and AdWords activity to date and the on-going commitment from Motor Village to performance marketing after the site launch.
kalli daffin, digital marketing strategy director at Visarc
get in touch with us and discuss your next project